Photoshoot with Lois Josephine Elise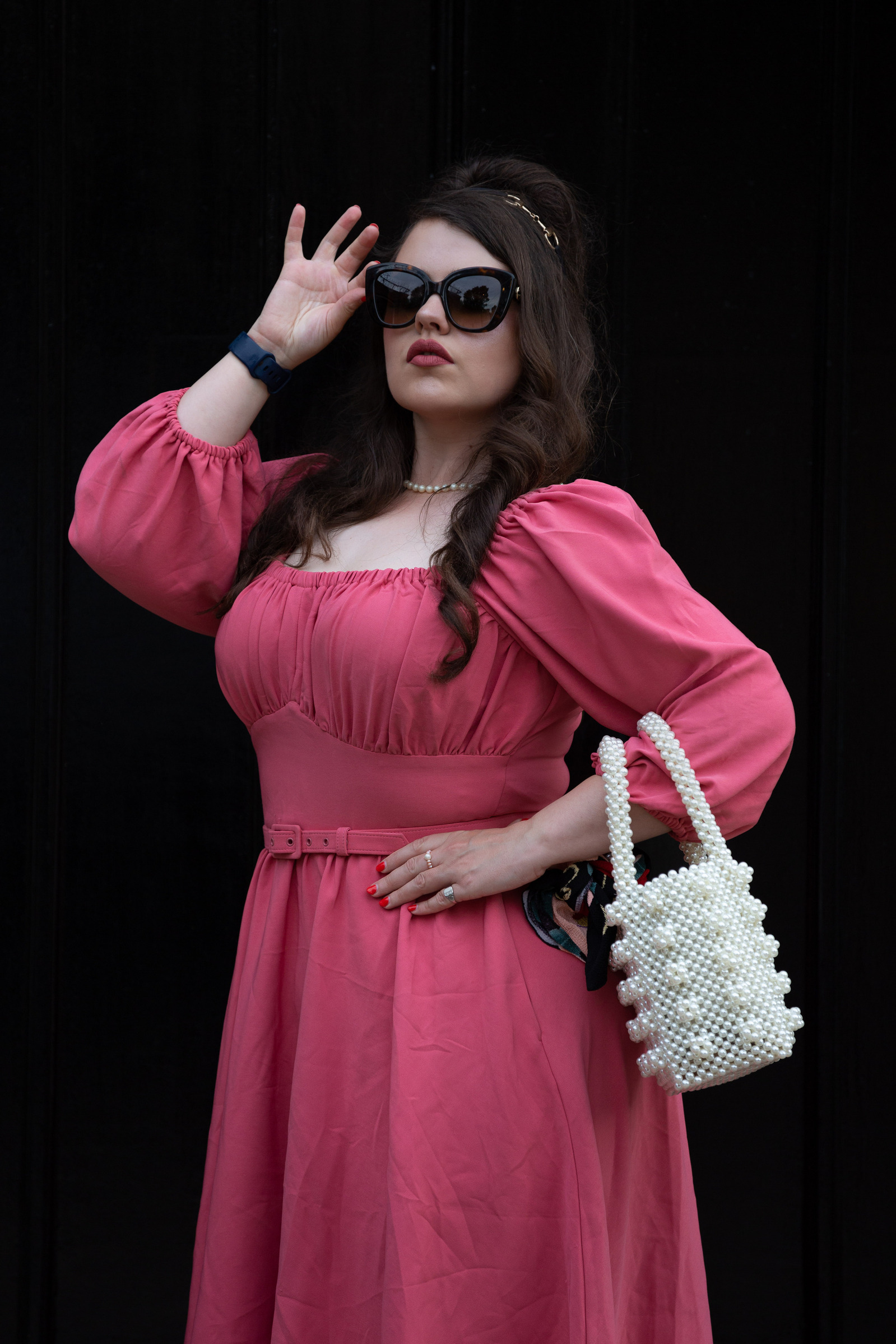 When I see Pietro Recchia's fashion photography, I see powerful subjects. The people he photographs are never a passive afterthought, an anonymous means of displaying outfits, but instead are vibrant, alive and celebrated. This is especially true of the images he has taken of women - the women he photographs are always portrayed with the utmost agency. As a model, stylist and academic, power is central to my work, especially how it intersects with gender, visual imagery and the body. So naturally I was delighted to shoot with Pietro on a blissfully sunny day in central London.
We had many great conversations about the concept of what a model "looks like" as this is something which is rapidly changing. I began modelling 3 years ago essentially as a research project in addition to my academic work as a researcher in fashion and cinema history. As someone with a body size and height which is roughly the same as the statistically average-sized woman in the UK, I spotted an opportunity to test my hypothesis that actually, striking fashion imagery is not dependent on the body size or shape of the model, but on the qualities of the images themselves. Factors such as styling, pose, lighting, framing, setting and expression create what we perceive as high fashion images - these images exude a desirable power which makes the viewer want to also be a part of that image, perhaps by purchasing featured items or taking part in the same activities displayed.
The bodies that are used to feature in these powerful images are often of the stereotypical fashion model, who is generally tall and slim. I contrast this with images that have been used to market "plus size" fashion during the 2000s and 2010s, featuring "plus size" models, who can be anything over a size 12, but are almost always over 5ft8 - the average woman in the UK is a size 16 and 5ft3, so even these models do not truly represent her. These images were frequently one-dimensional, with none of the impact of the high-fashion image - plus sized models wore interchangeable leggings and "flattering" tunics and posed in line with the "jolly fat person" stereotype, smiling vacantly and inanely from unstyled and sterile sets.
We didn't see the plus sized model interacting in the same glamorous spaces as the high fashion model - instead we saw her laughing at nothing in urbane and dull surroundings. Nobody saw themselves in these images. The women in these images lacked every power apart from the ability to disappear into the background. The images Pietro and I created together place the average-sized model into the mode of the high-fashion model - and I feel the same sense of power when I see these images. The outfit I styled emphasises the power to be found in an exaggerated representation of femininity, referencing the fashions of the 1960s with coiffed hair and a blousy, flared dress in a soft coral pink.
There is sometimes the idea that something that is soft cannot be powerful, and that power is a concept that is inherently masculine. I argue that power can be found in wearing whatever makes you feel empowered and best represents your most true self - whether that be feminine, masculine or otherwise. Every item of clothing we wear is a conscious choice that we can come to enjoy as a vital part of our outward representation of our inner selves - and all people should feel included in this process.
As all kinds of bodies become increasingly represented in fashion media, I hope that one day we can all envision ourselves becoming empowered by the clothes we choose to wear.
Thank you for reading!
Words by Lois J Elise
Specialist in vintage looks 1920s-1980s serving London, Berkshire, Oxfordshire and Surrey. Styling and modelling for photoshoots for brands and personal vintage styling by appointment.
Photographs by ©️Pietro Recchia